Life, according to artist Leland Beaman is a process, not a series of events.
He practices in the joyful strokes of color progressing toward a subject, moving and changing. Accurate detail is acknowledged, appreciated and blurred to enhance the radiance of moving life. Beaman's artwork includes, Tuscan, Florals, Desert Landscape, Southwest and Western paintings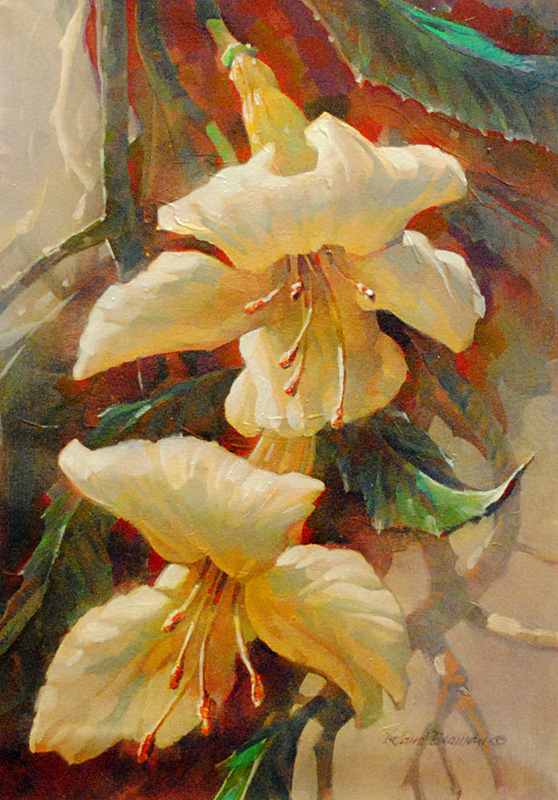 Early in his career, Beaman painted with a safe and realistic technique. As he matured he felt constricted by the conformity. Beaman said, "My life evolved from needing a precise structure to desiring my own personal expression. Abstraction sets reality to music by orchestrating colors on canvas like a musician arranged notes for a symphony." Leland Beaman hopes to compose a harmonious blend, pleasing to the eye, but also exciting and stimulating to the soul.
We currently have a large selection of Beaman's original oil paintings available at the Gallery. We also have a series of Beaman's open edition Giclee prints hand-signed by the artist and exclusive to Think Art Gallery.
Click on any image for a full size view.