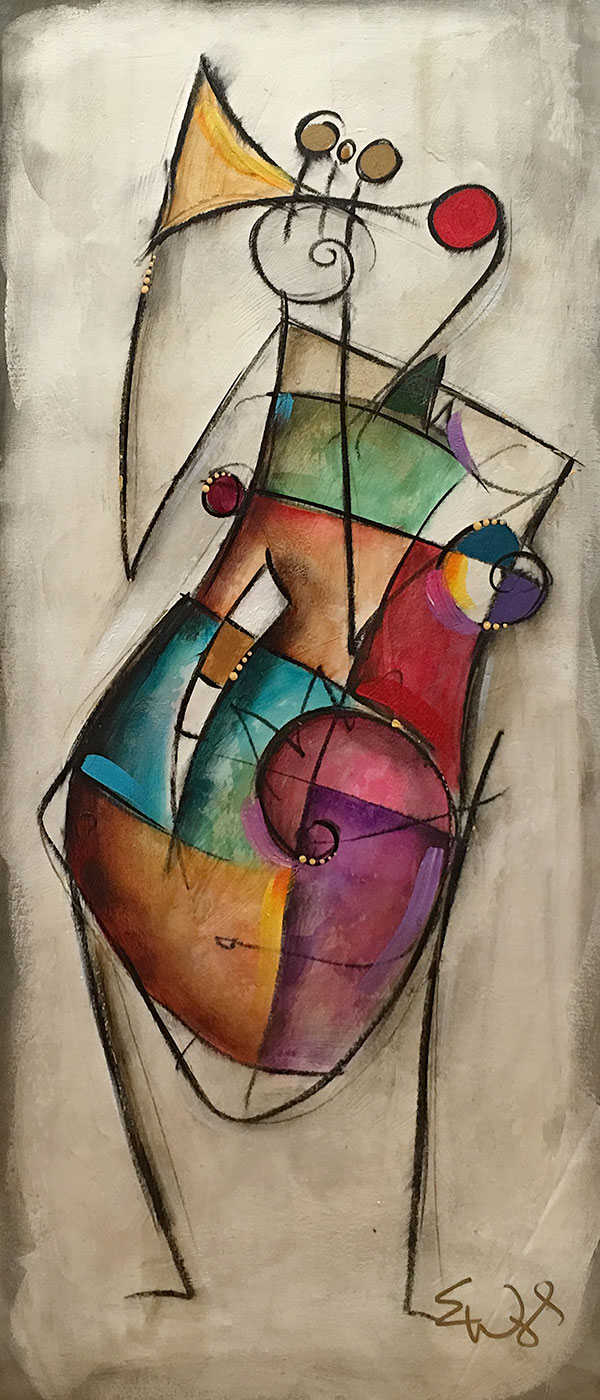 Eric Waugh was born in Montreal, Quebec in 1963. He gained experience in the fields of graphic illustration and product design before turning to painting in 1988. Waugh's paintings are energetic, graceful and full of dynamic tension. Each painting begins with a clear and detailed image in his mind and springs onto canvas with a deep thematic vibrancy. He uses points of union to harmonize the ethereal colors and images of each piece into a unified rhythmical composition.
Waugh works in two interchangeable interpretations of abstract and figurative forms. These forms are related in color and structure. He works primarily with acrylic-based mixed media.
Waugh's work is always evolving and he is constantly creating new and exciting motifs. Think Art has recently added several new pieces of Waugh's collection and the art is now available at the gallery.