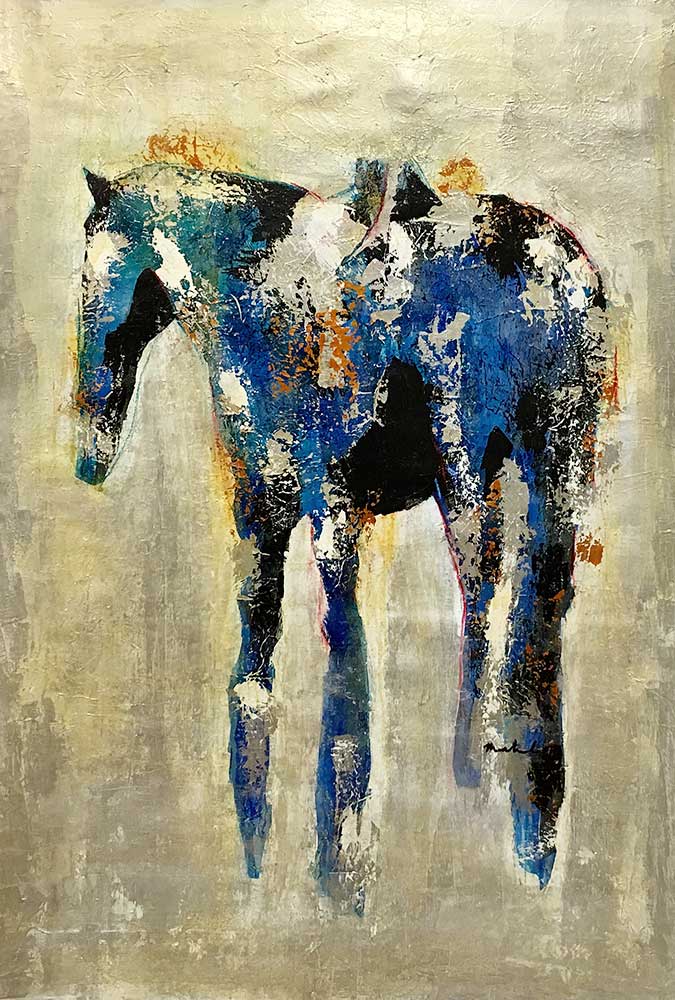 Lisa Macchiaroli
At the age of 15, Lisa Macchiaroli began her formal studies in Fine Art, with an emphasis in painting, at New School for the Arts in Arizona.  Lisa also received her BFA, in 2004, from the School of The Museum of Fine Arts in association with Tufts University.  While at SMFA, Lisa was influenced by a diverse collective of artists, including Robert Rauschenberg, Paul Klee and Ed Ruscha. Lisa thrived in the school's unique teacher-mentor atmosphere, which offered intensive studio arts training in a variety of disciplines.  Her current style of painting for our gallery is contemporary southwest and western art.
Lisa was born and raised in Phoenix, Arizona and currently splits her time between Portland, OR and Scottsdale, AZ.
Please enjoy her latest works of art that are currently on display at Think Art Gallery:
Click on any image for a full size view.