Inspired by local artists
since 1989
We are currently open for business!
Personal message from the Owners.
We want to express our immense gratitude for being a part of our Think Art community. We hope that you and your loved ones are staying healthy during these unprecedented and trying times.
We wanted to take a moment to reassure you that the health and safety of our clients, artists and staff remain our primary focus. We are actively following the guidelines of global and local authorities. We are vigilantly cleaning and sanitizing everything daily within our gallery walls. Our gallery interactions are mostly one-on-one with fewer than five people at any one time.
We will remain open as long as we are permitted to support local artists and our staff. We are here if you need a new piece of art, custom framing or some retail therapy. Again, thank you for your continued support of our local, family business. We will get through this together and we look forward to seeing you at the gallery soon!
Sincerely,
Robert and Heather Bisetti and the Think Art Team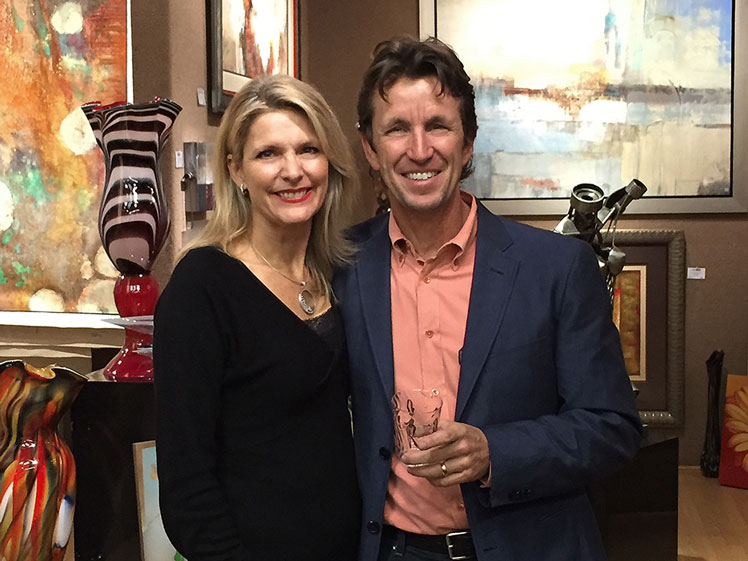 Inspired by
local artists since 1989
Inspired by
local artists since 1989
Visit our gallery located inside the Scottsdale Design Center (open to the public) and see why so many home owners, designers and art consultants trust us as their go-to place for original artwork, local prints, award-winning framing and custom mirrors.
Mon-Sat  10:00-5:30, Sun Closed
Call 480.998.9790
Annual Summer Sale
OFFER EXPIRES JULY 31, 2019
Custom Framing & Mirrors
Think Art offers master-crafted custom framing with unlimited framing options.
Original Artwork from over 50 of Arizona's Top Artists
Sculptures, works on paper, canvas, metal and board
Thousands of pieces in inventory from abstracts to westerns
Commission artwork available by our local artists
Exclusive Giclee Prints only available at Think Art Gallery
Fine art reproductions from select local artists
Printed in-house on archival canvas with 100-year inks
Custom sizes available from 12" to 80"
Hand-embellished by our local artists
Award-Winning Custom Framing
Rely on our experienced design team's expertise for unique and creative designs that best enhance your artwork
Our skilled craftsmen utilize proper preservation techniques to insure your fine art or family heirlooms last a lifetime
Choose from the Valley's most extensive framing selection
Framing samples maybe checked-out to help match your decor
Custom Mirrors and Shadow Boxes
Choose from hundreds of frames to create contemporary or ornate designs
We use only the highest quality, locally sourced mirrors
We specialize in meticulously designed shadow boxes for your special treasures
Art on Approval
Checkout multiple pieces to view in your home or office
Gives you the opportunity to evaluate size, color and your lighting
Learn what works best in your space
In Home or Office Art Consultations
Our designers will visit your location to assist with your art selections
We measure your space to identify the right size and scale
We help you reframe your favorite old art to mix with your new art
Gift Certificates
Available in any denomination
A wonderful gift for that hard to buy for person in your life!
Wholesale Distribution
Think Art Gallery is an industry leader in the wholesale distribution of original fine art to galleries,designers and art consultants. Think Art Gallery attracts some of the most talented artists locally, nationally and internationally.
Monday – Saturday 10:00 a.m. – 5:30 p.m.
Sunday Closed
15125 North Hayden Road, Suite 101
Scottsdale, Arizona 85260
(Located in the Scottsdale Design Center just South of Costco on Hayden)
Call 480.998.9790