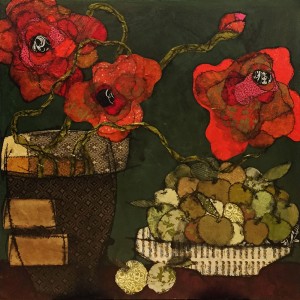 "Like the great Matisse, I too 'paint with scissors'."
Heather Judge
Heather creates mixed media collage paintings that transport outside elements to interior spaces. She uses texture to build a surface that is structural, atmospheric and tactile. Heather collects fine art papers from around the world that are cut and layered within her paintings like a tapestry. She combines sophisticated color palettes with botanical undertones to create paintings that are whimsical and charming.
Click on any image for a full size view.