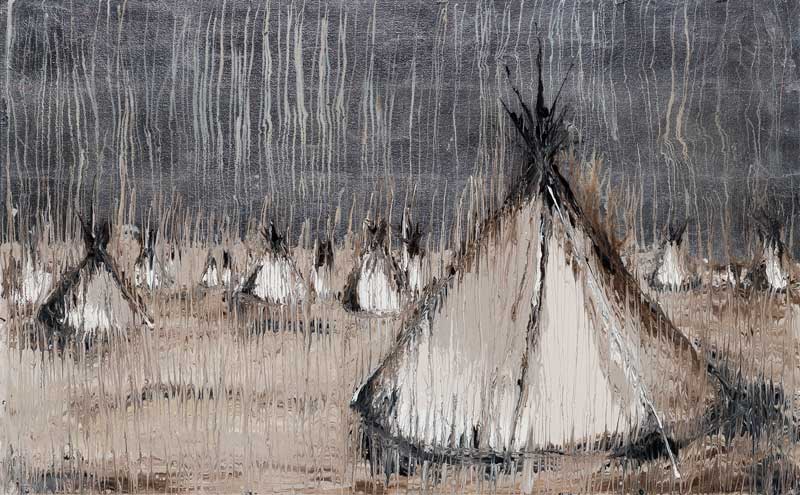 "Artwork is the motivating force and the foundation of my life. It has always been the thing that grounds and centers me."
Scott's work most recently has been part of exhibitions at the J. Paul Getty Center in Los Angeles, MONA in London and the Butler Institute of American Art in Youngstown, Ohio.
Scott 's artistic talent was recognized early in his teen years when he was encouraged to study with locally renowned artist Cheri Mohn which he did for several years. After graduating from high School, he attended Youngstown State University in Ohio where he studied painting, photography and art history at their newly expanded art college.
During his time there, he was exposed to such artists in residence as abstract expressionist Alfred Leslie and photo realist, Lowell Nesbit. Scott's work immediately received acclaim and was seen in exhibitions at the University and the Butler Institute of American Art where he won significant awards for his work. Consequently, he internered with the director of the museum, Dr. Louis Zona, and they are in contact to this day. He graduated with honors with a Bachelor of Fine Arts degree and later taught art at his alma mater.
Scott's uniquely original works are painted on canvas with a mixture of pure mineral pigments suspended in acrylic resin. With their intrinsic beauty, they are haunting representations of the subject. His equestrian paintings, are his most well-known of all his series and known worldwide. They have appeared in publications such as Dell magazine, LA Design Magazine, 805 Living, Lonnie Magazine and Hidden Hills Magazine. Several of his pieces have been purchased by art aficionados and music artists Brett Michaels and Nick Carter.