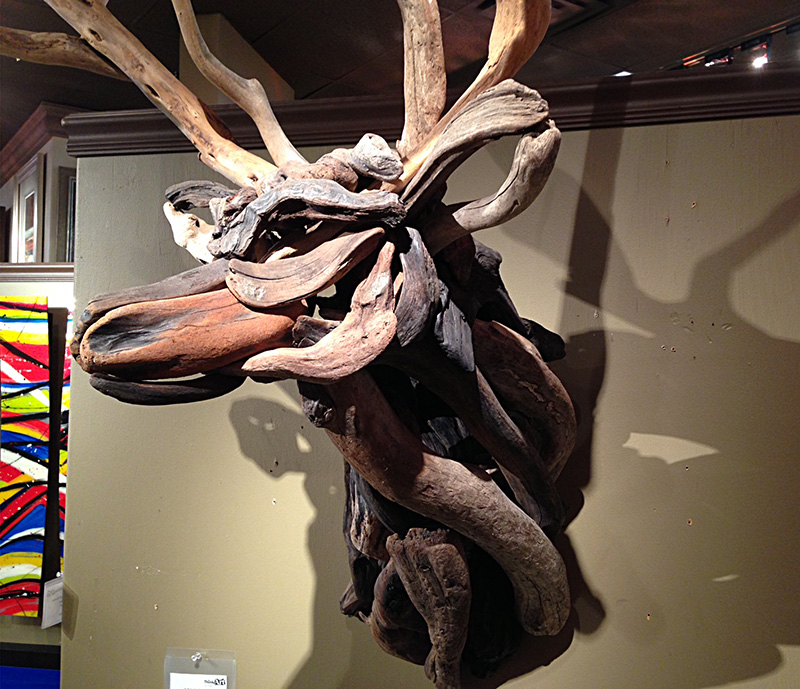 Born and raised in Calgary Alberta, Canada (a.k.a., Cow Town), it is no surprise that I was influenced by western style art at a very young age. I grew up attending the Greatest Outdoor Show on Earth, the Calgary Stampede, and was inspired by the cowboy way of life. I started drawing at a very early age, and continued to develop my art skills throughout adolescence. I was introduced to the art of sculpture in the 7th grade; in high school, I studied metal in auto body class. I applied my knowledge of art whenever, and with whatever I could. Clay, metal, stone any medium – I loved it! I did not know how I would become a working artist; I just knew I wanted to.
My first life-sized sculptures, BULLDOZER, a bull, and PEGASUS, a horse with wings, were made of silverware. BULLDOZER earned the jurors Golden Bear Award, along with First Place, Best in Division and the Creativity Award at the 2003 California State Fair. The following year, I entered PEGASUS in the California State Fair, and won First Place, Best in Division, and the Creativity Award. In 2005, I worked on private commissions, and it was not until 2006 that I discovered my next medium of choice Manzanita driftwood.
Each piece of Manzanita driftwood, with its contours and veins, helps bring my otherwise dead-wood sculptures back to life. I strategically select each piece of driftwood based upon its size and character. Naturally occurring notches on the wood help the animals take shape; flaws provide definition and contour; while other pieces are used for their muscle and bone-like appearance. Each sculpture is a unique, one-of-a-kind, work of art.
Fortunately, Manzanita driftwood is native to where I currently reside; beautiful Northern California. My spare time is spent gathering local driftwood, which is used to create eco-friendly, life-sized wildlife sculptures that give character and grace to their animal counterparts.