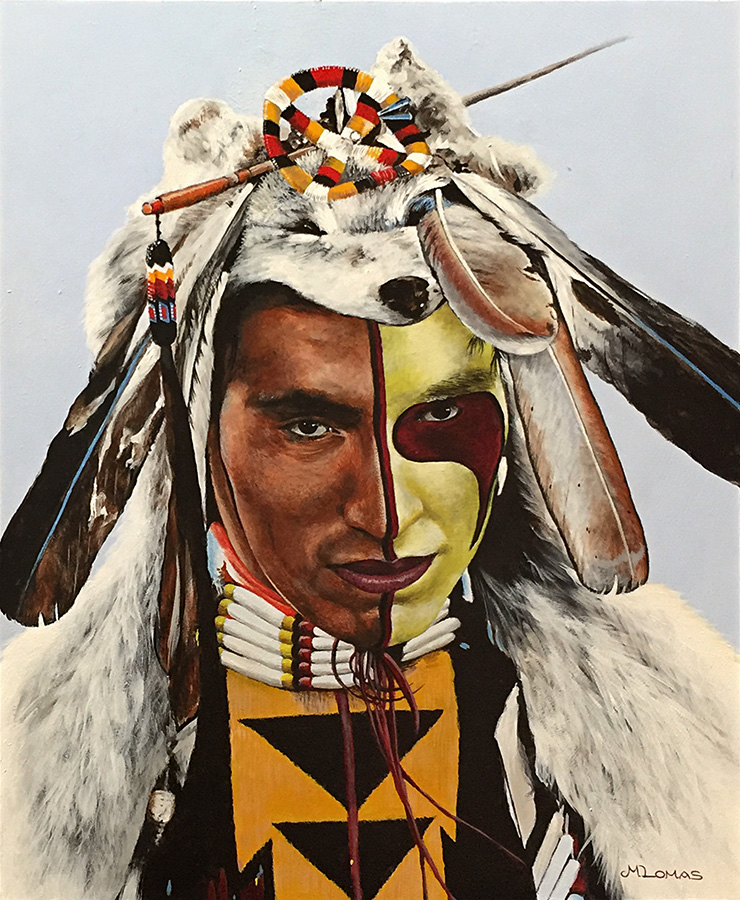 "My desire to capture realism through varied techniques as well as exploring new ideas is my passion. I want the viewer to feel the expression of a persons face, the strength of their personality, and the intensity of their lives. Evoking a pleasant emotional memory and fulfilling the viewer's senses through my work would be the ultimate accomplishment for me."
Martina Lomas was born in Miinchingen, a small town located in the southwest region of Germany. Her family moved from Germany to the United States of America in November, 1961 via ocean liner, arriving in New York City and then settling in Chicago, Illinois. Martina attended public school in Des Plaines, Illinois and graduated High School in Hoffman Estates, Illinois in 1978. Her family then moved to Scottsdale, Arizona where she has been living up to the present time.
At a very young age, Martina's strong desire for art has kept her preoccupied and has remained a constant. Martina has gained much knowledge and one­on-one training from her mother, who has helped her daughter by critiquing her artwork. During Martina's education, art was her favorite and major area of study. Martina is a juried member of the Arizona Artist's Guild and has won numerous awards in juried competitions throughout Arizona. Her work can be found in public and private collections throughout the United States and Europe.