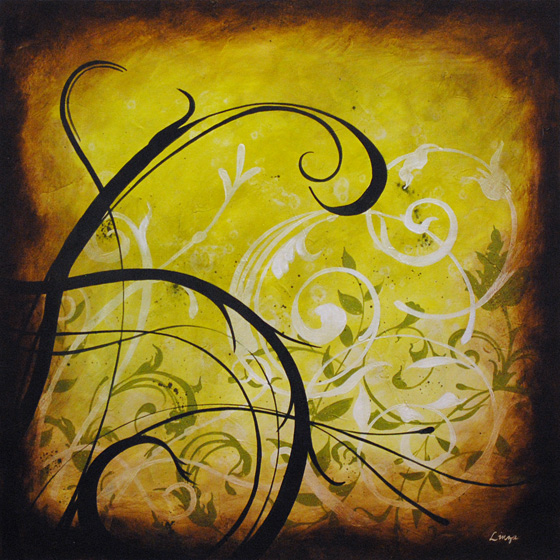 My name is Dineen Serpa and Linza is my mother's maiden name. I was born in Niagara Falls, New York to a large, creative Italian-American and French-Canadian family. My grandfather was an oil painter in the 1960s; the men in my family are photographers and the women are creative with paint, crochet, quilting and embroidery.
I have been painting and drawing since 1976, when we moved to Arizona. I received a couple of school awards and was involved in a student art show at the Colorado Institute of Art. I studied Design there after I attended Mesa Community College, under the tutelage of Darlene Swaim, Jim Garrison, and Dana Mason.
I began doing expressionistic architectural portraits of local buildings in the Phoenix and Denver metropolitan areas. I have always hiked and camped, but began traveling extensively when my partner taught me to rock climb in 1994. Having seen much of North America's geological formations with him, and more recently New Zealand and Ecuador, I began abstractly representing them in two dimensions.
I am equally at home rendering fine detail in still life as I am exploring paint textures and colors with abstract multimedia. In the last four years, I've begun the reverse technique of painting on clear acrylic, using mineral hues and metallic layers. Handling different kinds of tools and materials is always inspiring. The metal work is done by a local artisan to display the acrylic pieces. The wood is Wenge, a fast growing hardwood that is dark all the way through.