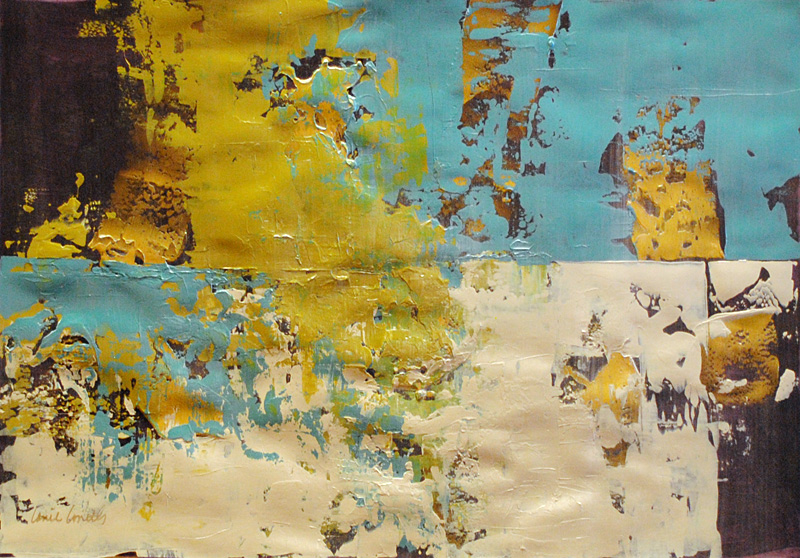 "To me art is about love and passion for what I do. The experience of creating art is alive and an intimate thing for me. I feel the end result for any artist must express their personality and viewpoint. Otherwise, the penciled lines and brushstrokes are just a rendering and not a work of art."
According to Loreth, she always has had a passion for the fine arts and has been drawing and painting since her childhood. She earned a Bachelor of Fine Arts degree from Arizona State University and enjoyed a career as a graphic and environmental designer for more than a decade.
Her artistic style shows a strong influence from her many years spent in graphic design. It transcends from abstract to realism. Her strong understanding of color, composition and form is evident in her work. She enjoys working with mixed media and often combines handmade paper, natural leaves, flowers and grasses in many of her pieces. The medium she uses depends on the "story" she is telling in her painting or collage.
Exhibitions, Honors & Commissions
Published in numerous industry books and magazines
Career-long awards and recognitions
Gallery representation in Scottsdale, Arizona
Works reside in numerous corporate and private collections