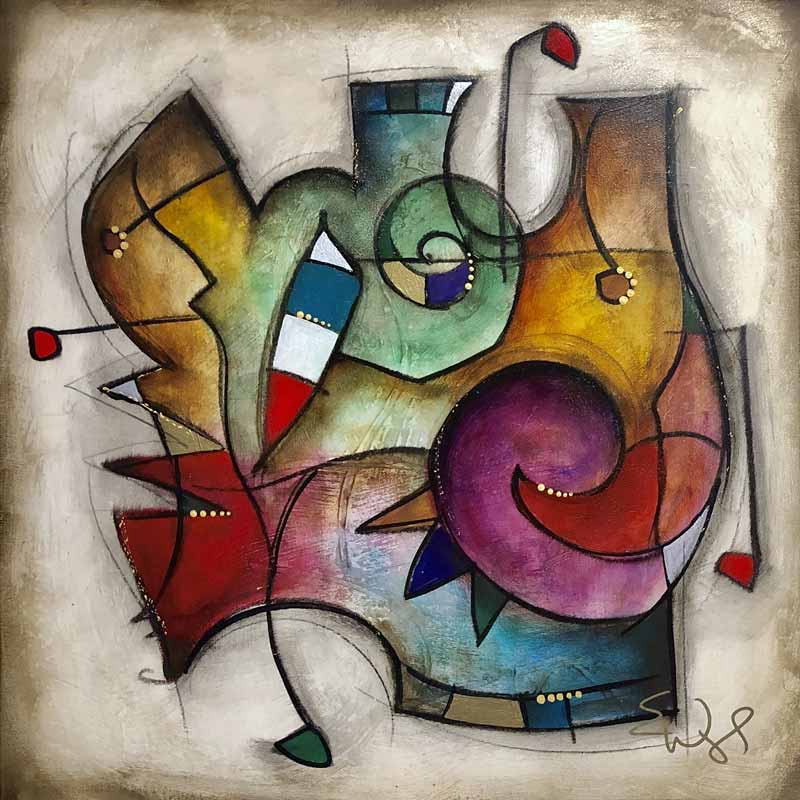 Waughs art draws us into an expressive vision of warmth, positivity and hope, reflecting his positive perception and appreciation of life.
From clear and detailed images in Waughs mind, the speed and effectiveness by which he carries these thoughts through to fruition, makes the definitive result seem effortless.
Although all of Waughs works of acrylic and mixed media are one of a kind, they are however linked with a similar deep thematic vibrancy. His paintings are seemingly riveted together with the artists characteristic gold-dots, which act as points of union to harmonize the ethereal colors and images of each piece into a unified rhythmical composition.
Flowing from his natural artistic talent and through progressive experimentation with various methods and media, Waugh creates works of art in both the abstract and representational, the latter taking on the gracefully interpreted elements of the human structure, in an embracing ballet of form, texture and color.