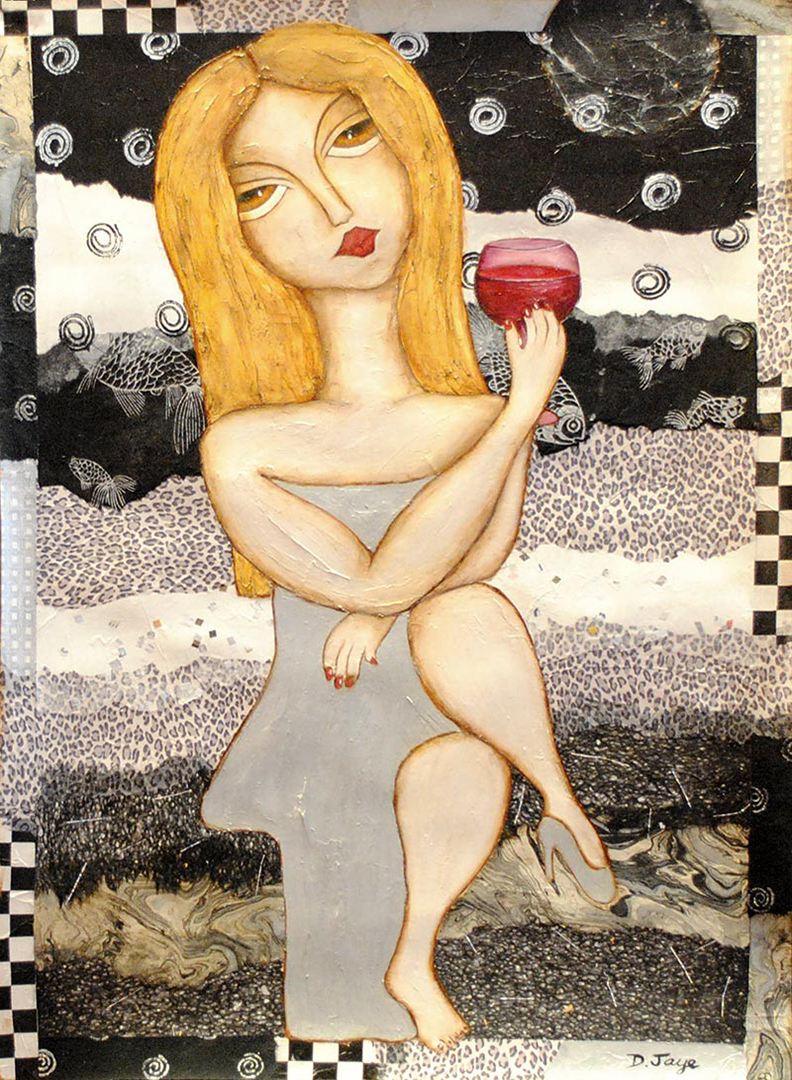 All my life I've painted abstract, landscape, figurative, and whimsical pieces. Yet I was never a flower painter even though, aside from art, I deeply love and appreciate gardening. But a few years back I enrolled in and graduated from "The Desert Landscapers School" at the world-renowned "The Desert Botanical Garden" park in Phoenix, AZ. I desired to create beautiful and artistic gardens for people so they and their friends can enjoy and admire the scenery. As I started in this new career, I began to analyze how flowers truly differ from one another from their structural components to their functionality. I look to my new aspiration of admiring flowers, and now I find myself only wanting to paint flowers. And within every one of my flower paintings, I always desire to make the viewer feel "as if we humans were butterflies."
Professional Experience:
Painter, Printmaker, and Sculptor since 1972
Biography:
Born in Royal Oak, Michigan, Debra later moved to Western Canada and spent her time teaching art to children at elementary level.
Later Debra moved to Scottsdale, AZ, where she opened an Art Gallery. Debra assisted and directed many of the artists in selecting the best artwork for retail clients and to the trade nationally and International.
After selling the gallery, Debra decided to concentrate on developing her unique techniques she acquired over the years and rebirth her professional art career. She paints in various styles including landscapes, multi-media monotypes, botanicals, abstracts and figurative works using both acrylics and oils.
Debra's work reflects the gentle, free spirit that she likes. Her main artistic influence is music, and her art is an expression of her inner music and self. Her work always leaves room for the observer's own imagination. Just as she enjoyed exploring various materials as a teacher, Debra brings this same curiosity to her paper and canvas. Debra loves the vibrancy of colors, and from her flowers to her figurative pieces, all of her work uses strong colors.
Debra's paintings are exhibited nationally and internationally and are included in many private and corporate collections.