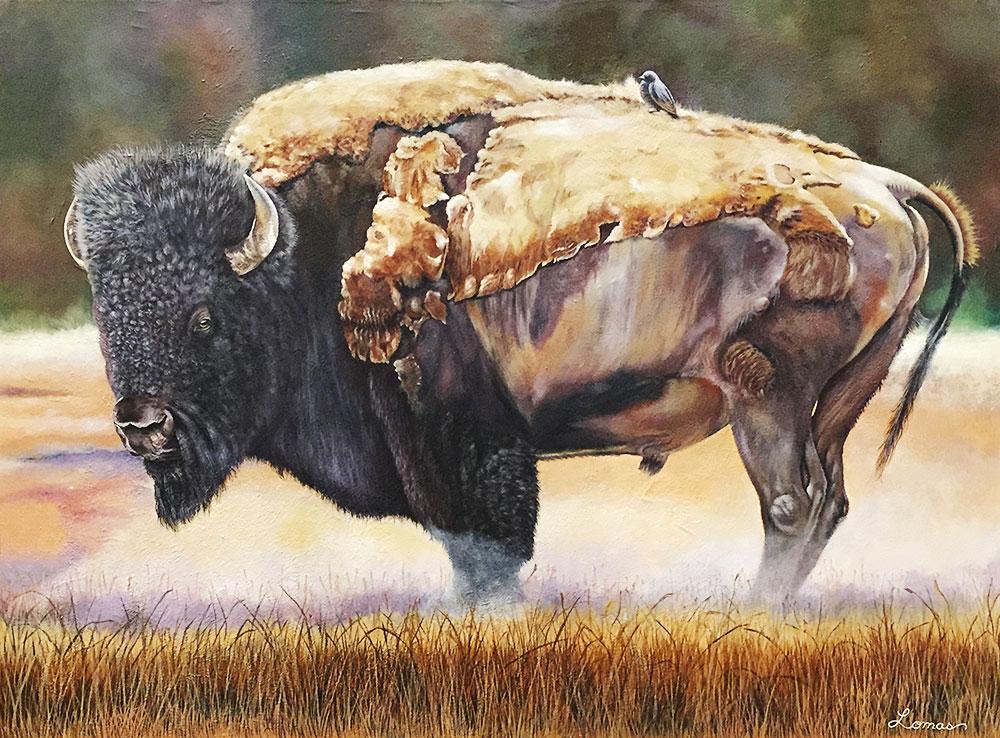 Craig Anthony Lomas was born in Queens, New York in September of 1958. From an early age, Craig's love of nature was very apparent. As a young boy working with the local animal shelters, Craig hand-raised orphaned squirrels, birds, and other small creatures from birth, then would release them back into the wild. Craig's love of nature is only equaled by his love of drawing and painting, so it was only natural that the two were combined.
Craig received his art education at St. Johns University on the scholarship that he received. Craig is also trained as a commercial artist and has worked in the field free-lancing his talents. Craig paints his wildlife paintings primarily in acrylics. In Craig's paintings, he wants to convey close-up moments in nature. Often wildlife doesn't allow us this close. Craig's paintings offer you the chance to touch nature and wildlife up close and personal letting the observer see texture and all the beautiful details in nature and to build on their love of nature and wildlife.
Craig has won many awards for his wildlife art, and was named artist of the month by the Scottsdale Artist League on three occasions. Craig was also voted one of the top three artists of the year in 2000 by the Scottsdale Artist League. Also, Craig's wildlife paintings have won purchase awards at the Arizona State Fair. Craig is a proud member of the Artists for Conservation and is a juried member of the Arizona Artist Guild. Craig's paintings are in many private and public collections all across the country and internationally.
In closing, if Craig's paintings have brought the beauty of nature and wildlife into people's lives, and has made you smile, then he feels fulfilled as an artist. Craig currently resides in Scottsdale, Arizona.