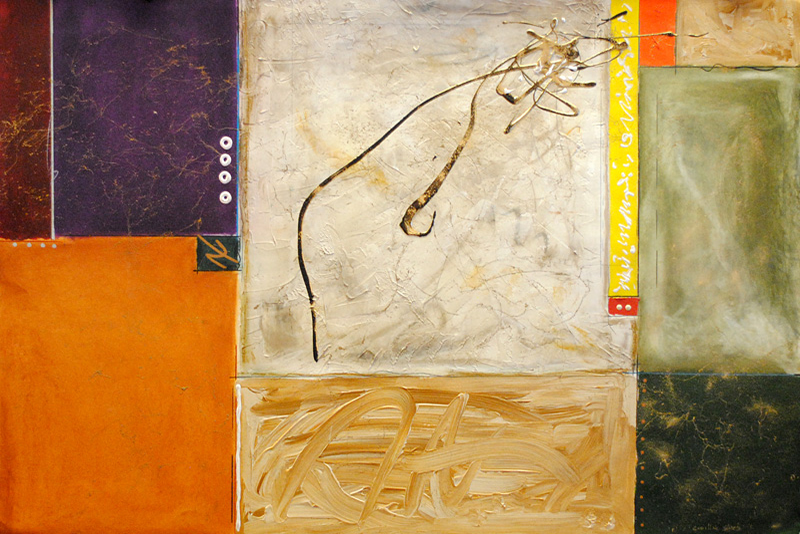 "My signature technique is a harmony of non-linear geometry, contrasting colors, and multi-textural elements"
After years of distributing art to galleries and dealers around the globe, Cadillac Jones embarked on his career as an artist. As an art distributor, Cadillac was exposed to a tremendous variety of styles and subject matter, and synthesizing his market knowledge with his own innate creativity, he emerged as an important contemporary artist.
With works on paper and canvas, his signature technique is a blending of non-linear geometry with contrasting colors; at the same time, Cadillac employs multi-textural elements which often incorporate collage. Many have remarked that Cadillac's work demonstrates artistic intuition as they incorporate a broad range of visual elements that work together harmoniously.