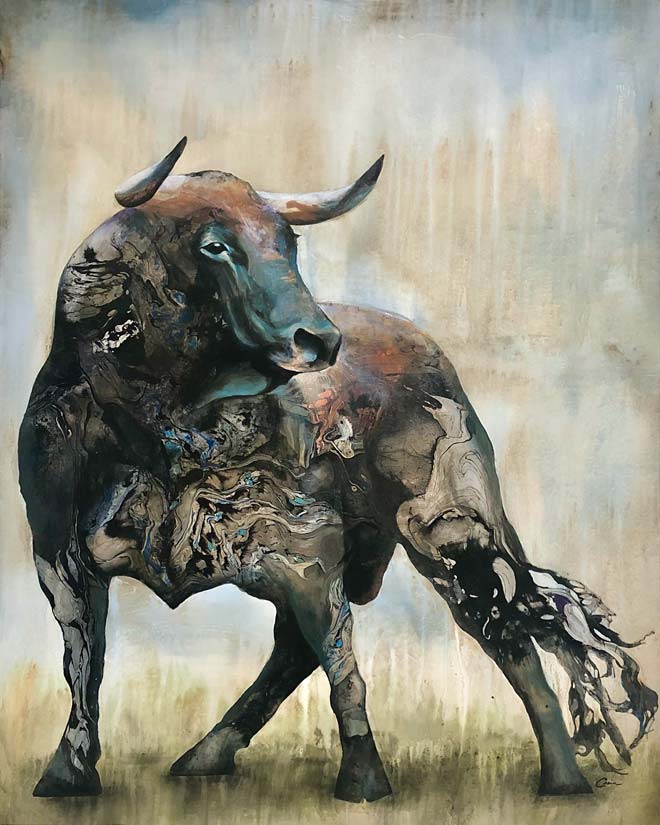 "There is nothing lovelier than an artist's ability to amplify the organically unintentional"
Amongst the lush vineyards of Sonoma County, California, C. Crain grew up in a family who encouraged creativity in the midst of an artistic-forward community that cultivated young talent. At 16, Crain answered the persistent calling to become a professional artist.
Early in the artist's career, Crain was challenged to learn a variety of techniques working with classic materials as well as non-traditional mediums. During this time, Crain found joy in leaving familiar materials in order explore and expand the artist's own natural artistic skills.
Most recently, Crain has developed an original painting technique bringing multiple mediums together in harmony with unique organic compositions. This new creative style has unlocked new artistic opportunities to connect with art aficionados. These fluid organic shapes have become an alluring and rewarding challenge and a distinctive trademark of Crain's evolving style and spirit. Introducing gold and silver leaf, inks and metallic enhancements to her works provides endless possibilities.
Over the past decade, Crain has discovered art is so much more than personal expression – it is a means to communicate to and connect with others. This rings true as Crain's art has gained traction on a global scale, finding new fans in Mexico and eastern Asia including Thailand and South Korea.
Crain currently resides and creates in Arizona.