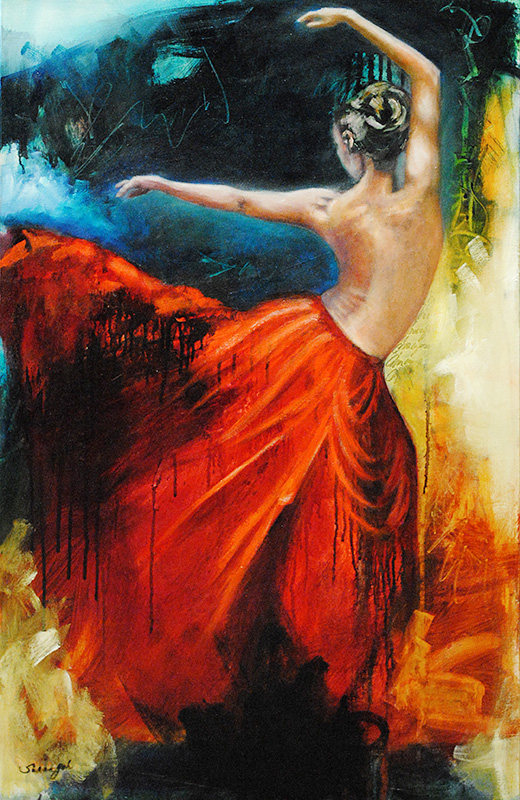 Susan Goh was born andbio-susan-goh raised in Singapore and currently resides in Arizona with her husband Bill and three wonderful dogs. When asked about her work, Susan says:
"Painting for me is all about being able to express myself on canvas. It allows me to pursue anything I can imagine without limits." She has always loved the arts and creativity. For most of her life was caught up in the fast paced City-State lifestyle of her home of Singapore and then later traveling the world with her husband for his work – Now her paintings reflect a culmination of all these experiences.
Susan's artwork is truly reflective of her personality. She celebrates life with color and expression. She is inspired by her ideas and transfers them to canvas. With a wink, she'll tell you that she loves hiding treasures and messages in her work for the beholder to discover. Her love for people and animals is present in many of her works, and all of them have her heart.
"I'm pretty emotionally driven when I paint. I like to translate my emotions into something concrete and functional – something permanent." Susan hopes that you find enjoyment in her pieces. The substrate, brush and paint are her playground that she is eager to share with you. From her heart to yours;
"If you dream, and believe you can,……… you will."