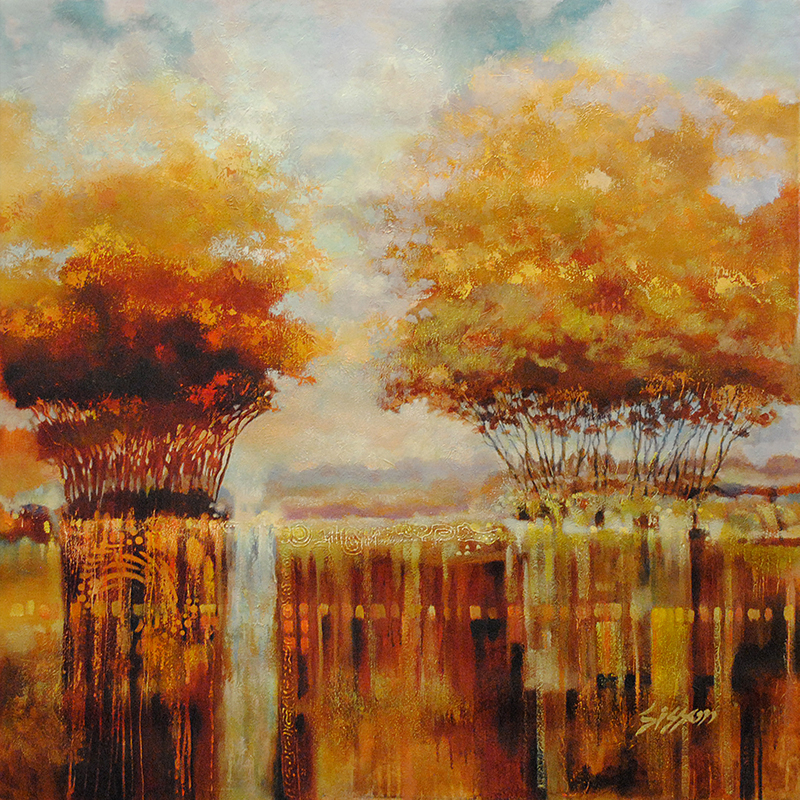 Stan Sisson, born and raised in the northern New Jersey area, relocated to Goodyear, AZ four years ago. Educated as a fine art & illustrator at School of Visual Arts in NY, he has owned and operated his own illustration and graphic design business in New Jersey and Arizona for over 25 years.
Stan has been creating mixed media paintings, of acrylic and oil, which portray landscapes that life experience might create. Rich texture and colors enhance many different aspects of the figure and landscape with emphasis on lighting & color.
Stan also likes to let the viewer discover some of the puzzles of life, with varying valid solutions, the pieces fitting together correctly in personal ways. He is inviting the audience to bring their own emotional experiences to bear on the works of art. The figurative elements help ground the conceptual ideas, striking a healthy balance between internal abstract concepts and external representational forms.
Nature is still a source of awe and wonder of artistic or poetic observations of the world. Stan is exploring ways to illuminate the more intangible, ambiguous, rhythms of life that exist.