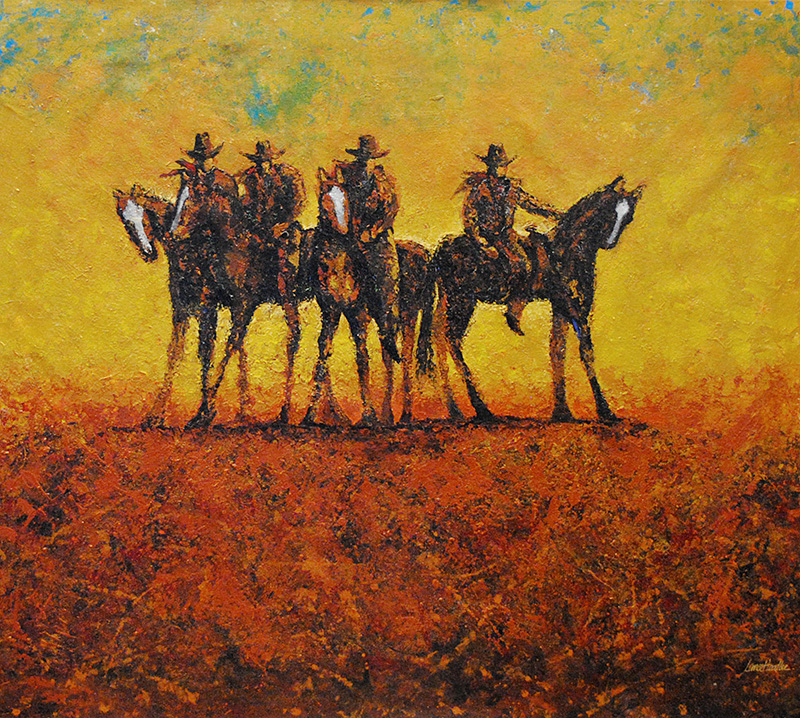 "You can always think inside the box, but thinking outside is where the adventure begins. I can let my imagination run free just like the colors that flow off the end of my brush; they are an expression of freedom and have no boundaries."
Although Lance has been involved in the fashion industry for over 15 years he has never stopped painting. He has always had a passion for painting. His resortwear designs and paintings are like night and day. Lance has managed to create resortwear designs that have mass market appeal and fine art paintings that are truly one of a kind works of art.
Headlee has been applying paint to canvas for over 25 years. He taught himself how to paint by studying art styles and techniques for a hobby. "For me it was a learning experience my own way of schooling myself, by giving myself assignments. I remember one of my assignments was studying realism. I took photographs of the 1ststreet lifeguard station in Manhattan Beach, then I brought them home and spent a few weeks painting what I saw. The object was to make the painting look exactly like the photographs, I lived it! I was hooked. Styles like realism, impressionism, abstracts, and landscapes, portraits, modern and imaginative were important for me to learn and understand. I don't want to be an artist that only has one style, which would be like a prison sentence.
The beauty of painting for me is there are no limitations. You can always think inside the box, but thinking outside is where the adventure begins. I can let my imagination run free just like the colors that flow off the end of my brush, they are an expression of freedom and have no boundaries." Some of my clients enjoy the cowboys and Indians I paint and other collectors like my abstracts. It doesn't matter to me; I just love to paint anything and everything."